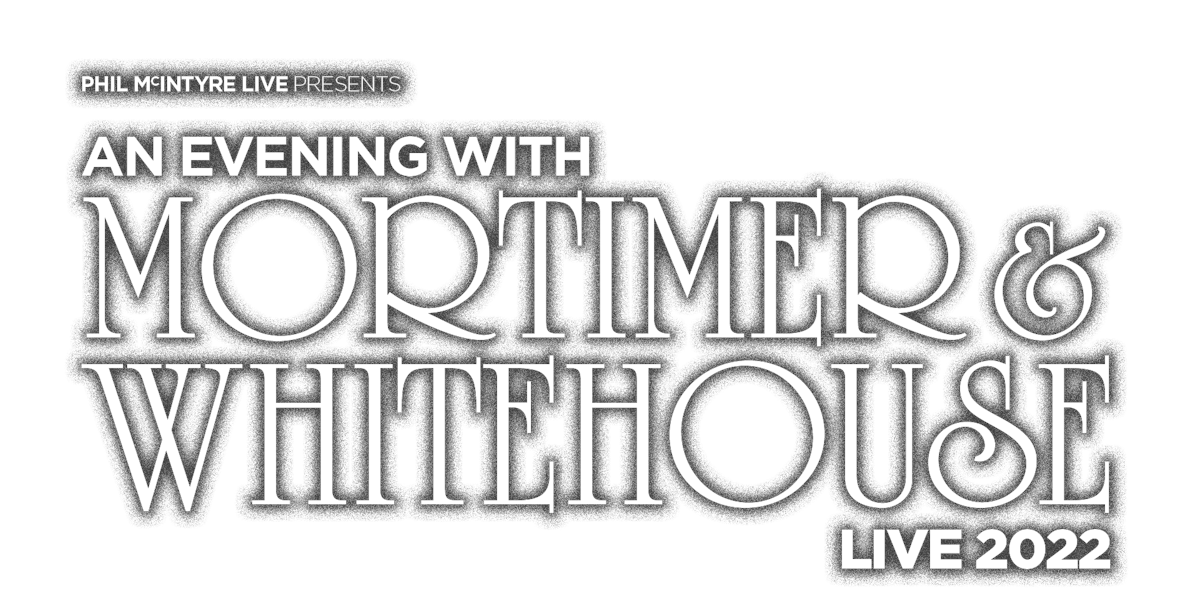 AN EVENING WITH MORTIMER & WHITEHOUSE LIVE 2022
Bob and Paul invite you to join them for a chat about fishing, life, death and falling over.
Will Bob ever stop winding? Will Paul ever stop whining?
This is your chance to find out. You never know, you might get an answer.
CHOOSE YOUR VENUE BELOW!
WEDNESDAY 11 MAY
SOUTHAMPTON GUILDHALL
THURSDAY 12 MAY
COLCHESTER CHARTER HALL
SATURDAY 14 MAY
LINCOLN ENGINE SHED (MATINEE & EVENING SHOWS)
FRIDAY 13 MAY
STEVENAGE CRAIG MAIN HALL
SUNDAY 15 MAY
CRAWLEY HAWTH